Meet the people who make Hill Creek great!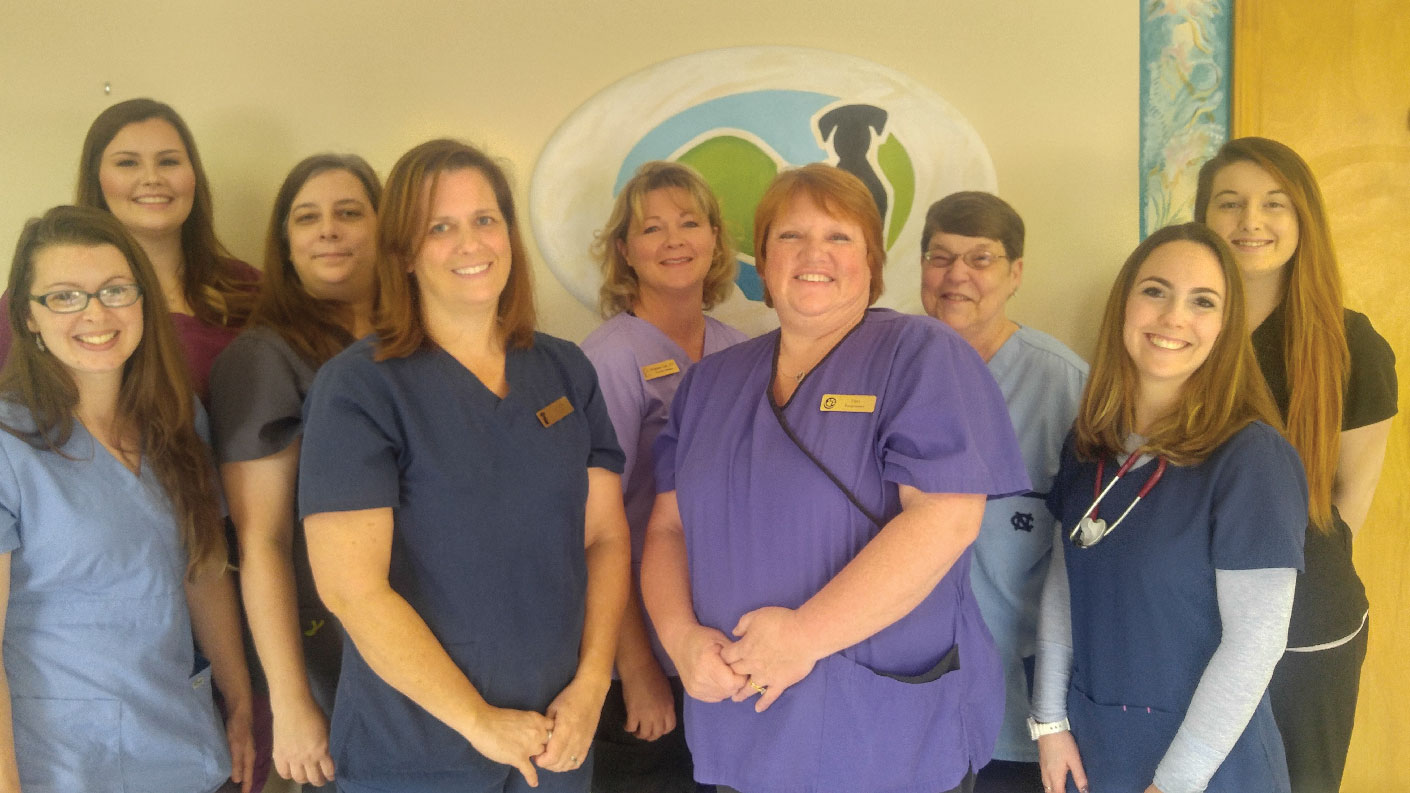 Our goal at Hill Creek is to serve you efficiently, courteously, and warmly while bringing your pet the best possible medical treatment and evaluation. Our attentive and compassionate staff is at the heart of your pet's care. We have assembled a very special and talented group!
Please call us at 919-542-1141 to speak to one of our caring veterinary staff members!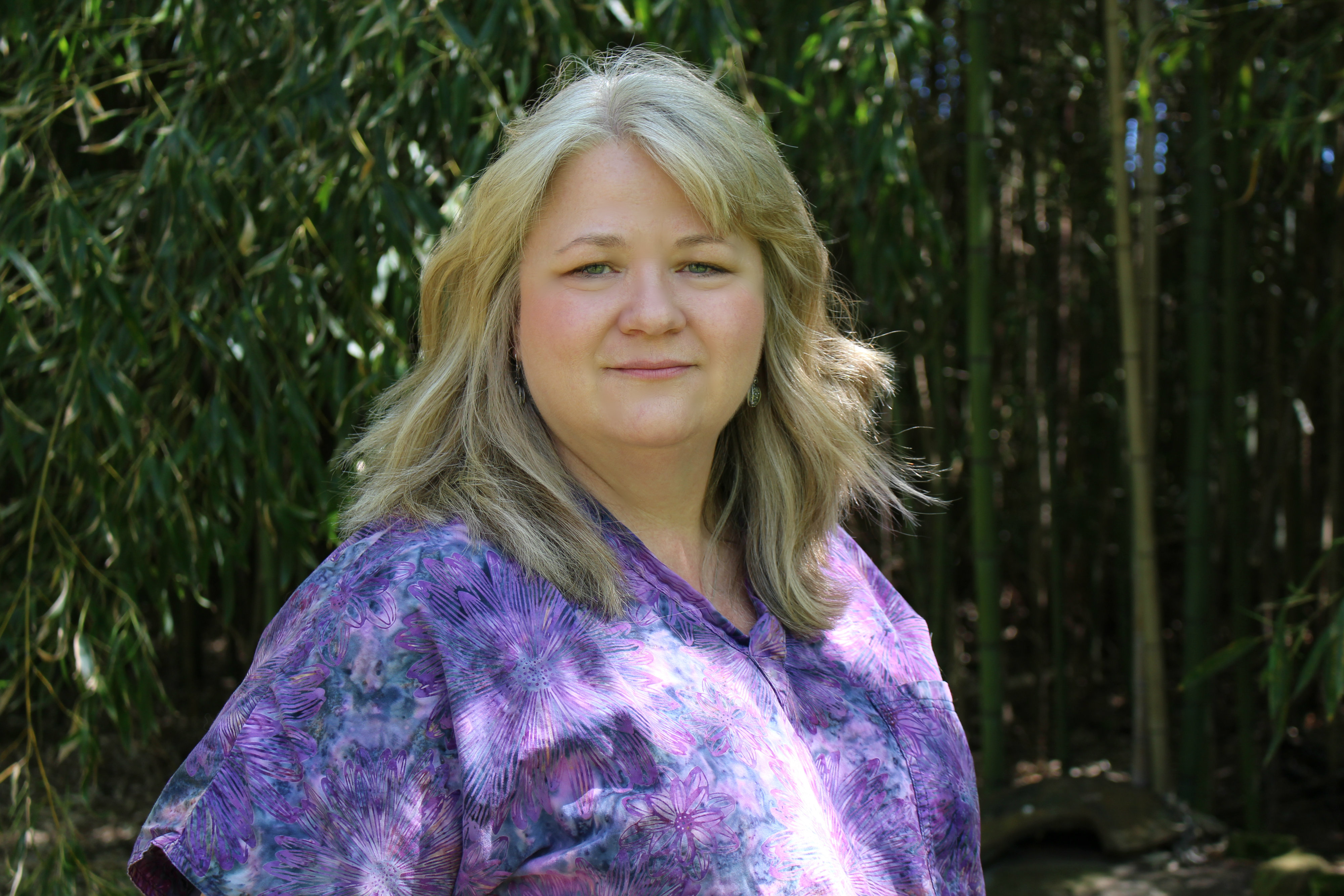 Dr. Bonnie Ammerman, DVM
VETERINARIAN
Hi! I'm Dr. Bonnie Ammerman…most people just call me Dr. Bonnie. I graduated from NCSU College of Veterinary Medicine in 1992. My previous schooling included undergraduate studies in psychology at Duke University and post grad studies at NCSU in immunology. I started Hill Creek Veterinary Hospital with Pat Pagel in 1997 to provide progressive and compassionate small animal veterinary care to Chatham County. Since then we have been honored to see many clients and pets from all over the Triangle area. I also work with the Chatham County Health Department as the contract veterinarian for Chatham County Animal Services. My interests in veterinary medicine are varied, but internal medicine and client education are 2 of my favorites. I live in Siler City with my dog Fiona, my cat Merlot, and my horses, Dougie and Max.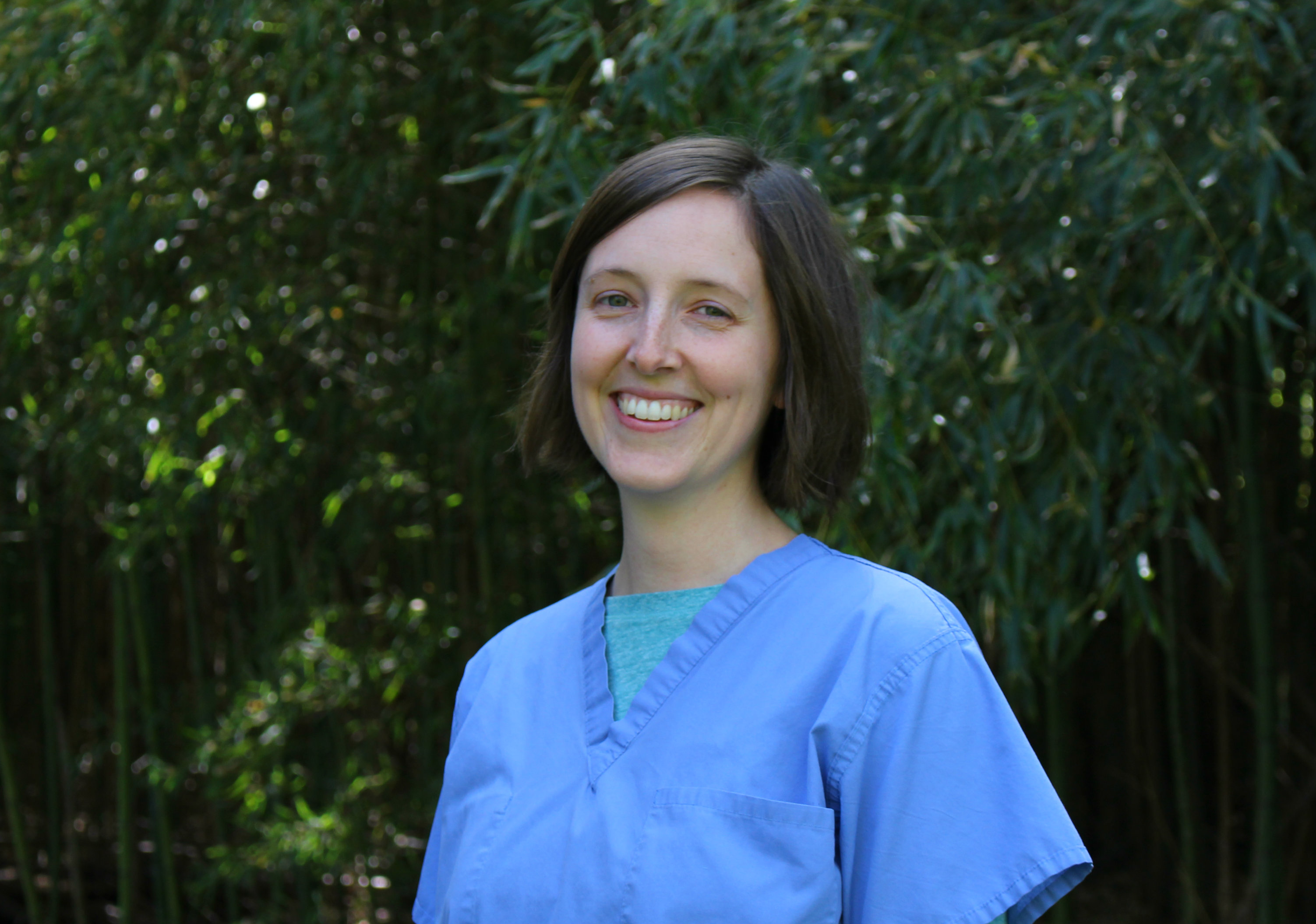 Dr. Lydia Scheidler, DVM
VETERINARIAN
I graduated from Tufts Veterinary School in North Grafton, Massachusetts in 2011. After practicing in Boston for three years, I moved to rural North Carolina to be closer to family and enjoy a slower pace of life. My special interests in veterinary medicine include geriatric pets, pain management, internal medicine and integrative medicine. I'm a Certified Veterinary Acupuncturist through the Chi Institute in Florida and a member of the American Holistic Veterinary Medical Association and the American Association of Traditional Chinese Veterinary Medicine. I live in Siler City with my husband, my Pit-bull mix Rudy, my tortoise-shell cat Pinja and eight Black Australorp hens. When not at the clinic, I'm starting a small farm with my husband in Siler City.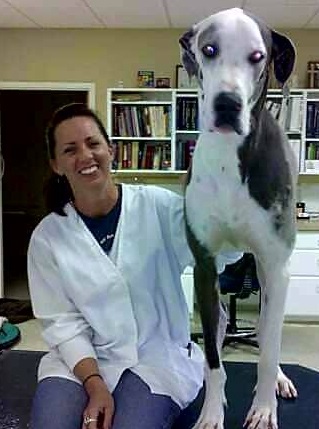 Dr. Cindy Jones, DVM
VETERINARIAN
I grew up just down the road in Sanford, NC and started volunteering at a local veterinary hospital at age 12. My love for this career continued to grow and I ultimately graduated from NCSU College of Veterinary Medicine in 1999. My focus through the years has been centered around soft tissue surgery but cardiology, ophthalmology and emergency medicine have also been areas of extra study. I have two dogs and two cats that help keep my little farm in Sanford happy as well as a huge family all over Lee County.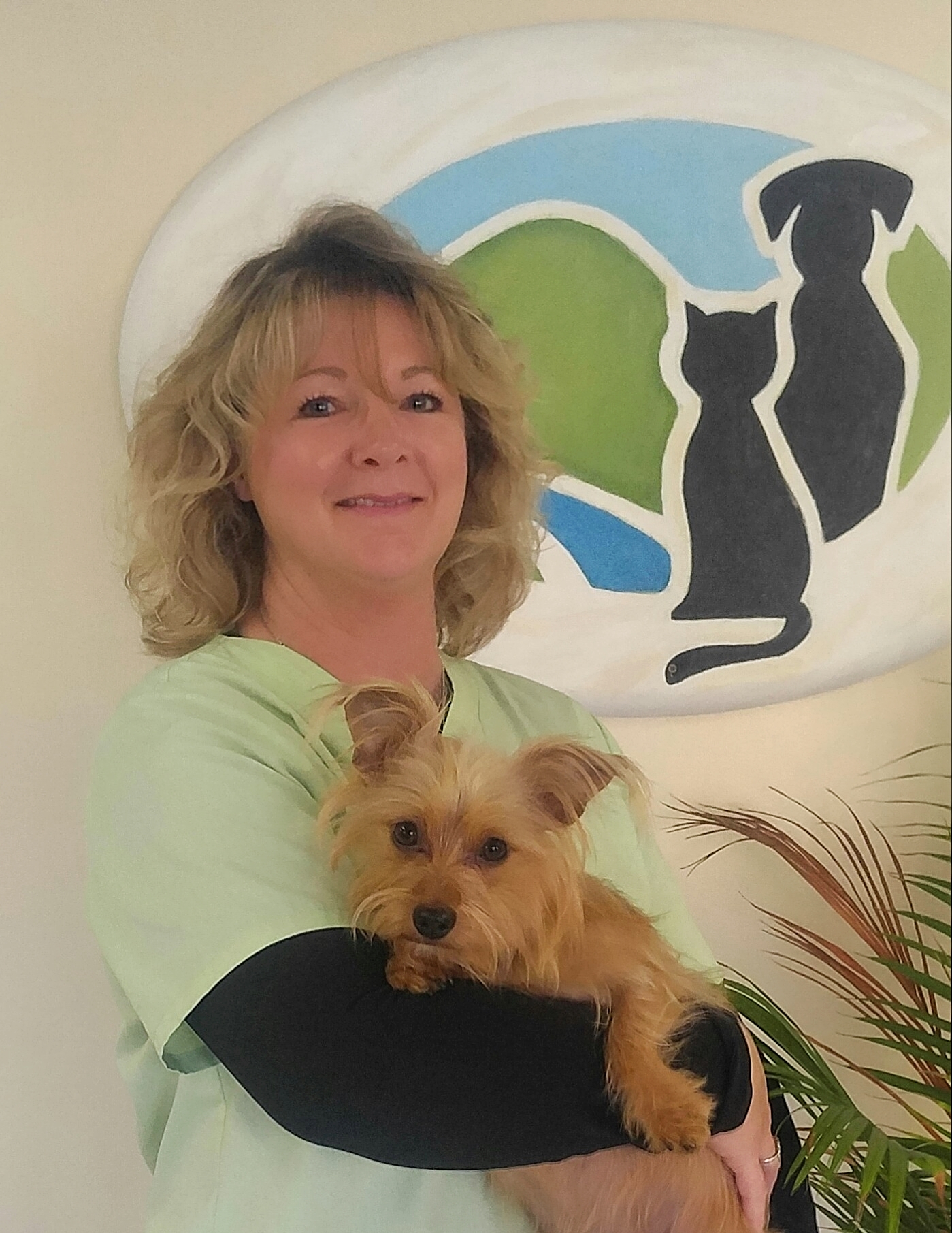 Stephanie Clark
REGISTERED VETERINARY TECHNICIAN & PRACTICE MANAGER
I live on a small farm here in Chatham County with my husband Mark and a variety of dogs, cats, cows, and horses. I am blessed to have two wonderful sons, Chris & Seth. I graduated from the CCCC Veterinary Medical Technology program in '88 and went on to earn a B.S. in Veterinary Medical Technology from Campbell University. My work experience has included both large & small animal medicine, shelter medicine,and rescue. I've been a part of Hill Creek Veterinary Hospital since it opened in '98 and moved into the role of Practice Manager in January 2014. I'm proud of the quality of medicine and the compassionate care that our Hill Creek team brings to the community. When I'm not at Hill Creek utilizing my RVT training or managing the details of the practice, I spend my free time horse back riding or boating with my amazing family and friends.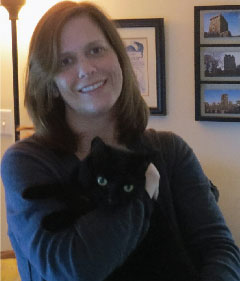 Jennifer Raymond
REGISTERED VETERINARY TECHNICIAN
I grew up in Chapel Hill and currently live in Alamance County with my husband Matthew and our twin boys Gavin & Thomas. I earned a BS in Communications and Advertising from Appalachian State University and am a 2003 graduate of the Veterinary Medical Technology program at Central Carolina Community College in Sanford. I started at Hill Creek Veterinary Hospital in 2001 while attending the Vet Tech program. I have 2 cats, Turtle & Oliver. When I'm not at Hill Creek I enjoy spending time with my family.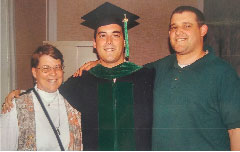 Debbie Friedman
REGISTERED VETERINARY TECHNICIAN
I'm pictured here with my two sons, Joe and Rob, on Dr. Joe's medical school graduation day at U.N.C. Go Tarheels! I'm a graduate of the Veterinary Technician program at Central Carolina Community College. In addition to my two sons, my family includes two granddaughters, four dogs, a miniature horse, four pygmy goats, a turtle, and some fish.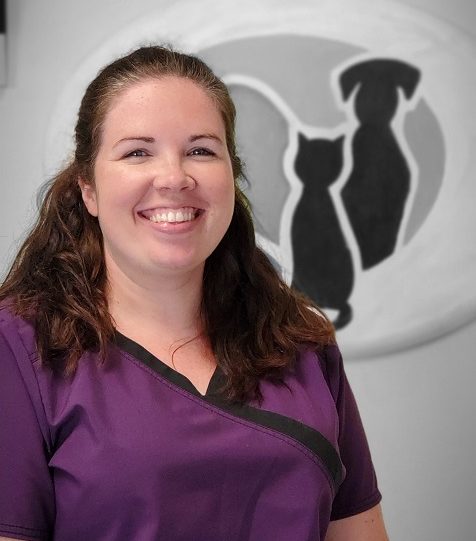 Brittney Johnson


REGISTERED VETERINARY TECHNICIAN & RECEPTIONIST
I live on a small farm with my husband and our children here in Chatham County. I began working at Hill Creek in 2009 after I graduated from the Veterinary Medical Technology program at CCCC. I am currently working part time at Hill Creek and spend the rest of my days as a stay-at-home mom. I enjoy cooking, baking, and spending time with family and friends.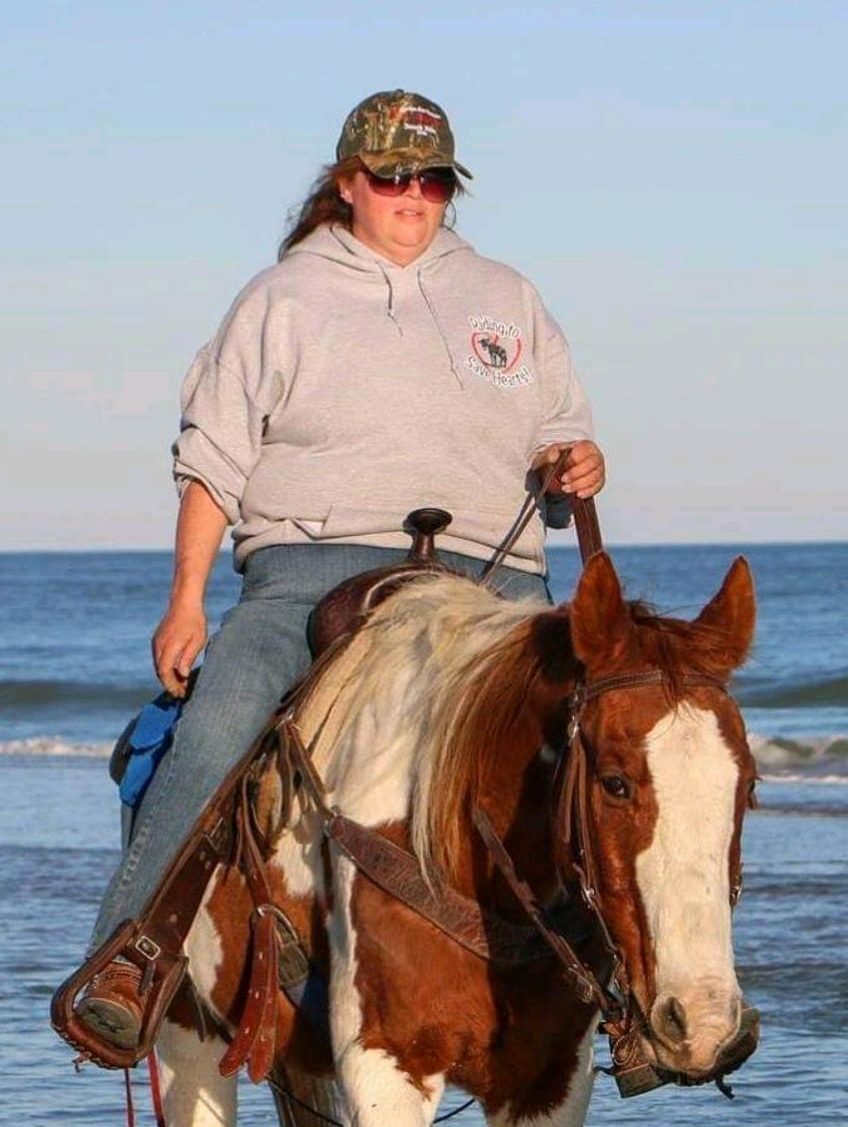 Anissa Anderson


REGISTERED VETERINARY TECHNICIAN
I've been involved with animals my entire life and knew as a kid I wanted to spend my life working with animals. I graduated from Central Carolina Community College Veterinary Technician program in 1997. After working in private practice and then research for 12 years, I am back in private practice and loving it. In my spare time I breed and raise Australian Cattle Dogs, spend as much time as possible with my horses and love baking and gardening.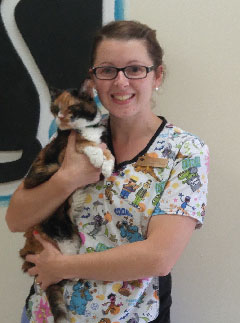 Brook Kivett
VETERINARY ASSISTANT
I born and raised in Randolph County where I still live with my husband and our family of rescued dogs and cats. I've been with Hill Creek Veterinary Hospital since 2016 but I've been working in the animal care field for over 10 years. I have also volunteered and fostered through shelters and rescue groups. When I am not at Hill Creek I enjoy spending time with my husband either hiking or walking our dogs.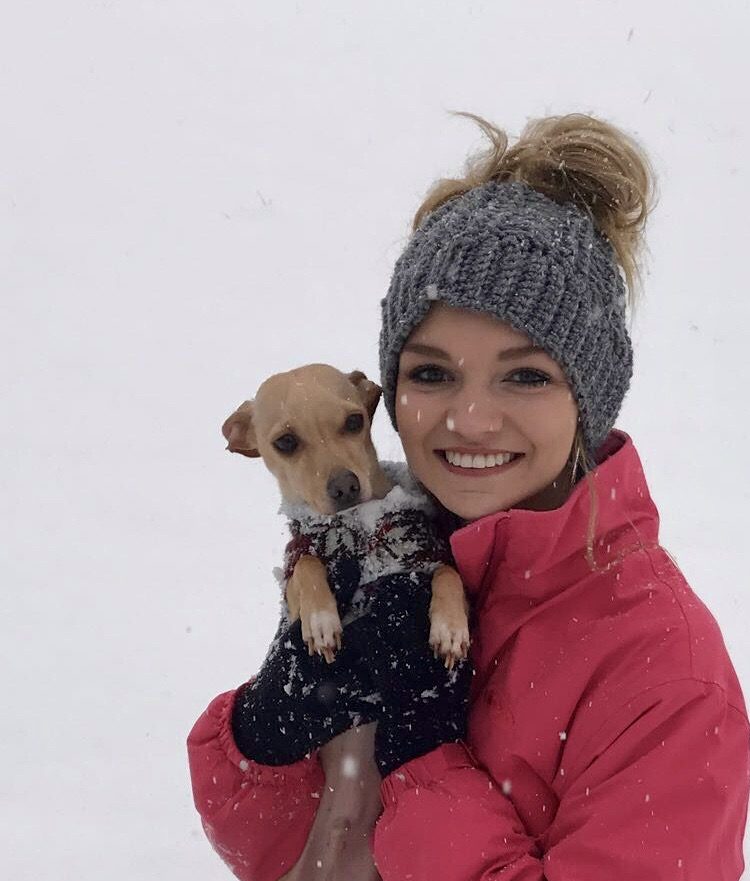 Alexis Patterson


VETERINARY ASSISTANT
I was born in Broadway, NC. In the photo is my Chihuahua Dachshund mix, Tyson and I. I also have a Basset Hound named Benelli, a cat named Midnight, and an African Sideneck Turtle named Huckleberry. I am currently going to school at CCCC in Sanford to become a RVT. I have loved every animal I have met since I was little and can't wait to meet more. In my free time I enjoy riding horses and spending time with my family. I am happy to have joined the Hill Creek Team, I look forward to meeting you and your fur babies!
Rachael Wilkie-Murray


VETERINARY ASSISTANT
I graduated from Alamance Community College in 2018 from the animal care and management program. I currently live in Pittsboro with my boyfriend and our 3 dogs. I love my job working with animals every day. In my spare time I enjoy fishing, gardening and spending time with my dogs.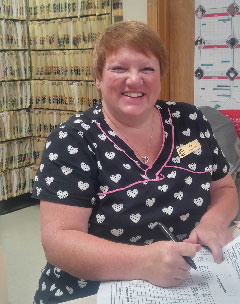 Pam Wyatt
RECEPTIONIST
I joined the Hill Creek team as a receptionist in 2016. I was born in Johnston County NC but I've lived in Pittsboro since 2008. I'm a wife of 27 years and mother to two wonderful children. I recently welcomed my first grand baby in July '17. In my free time, I enjoy spending time with my family, cuddling with my beautiful grand baby, cooking, and baking many sweet treats!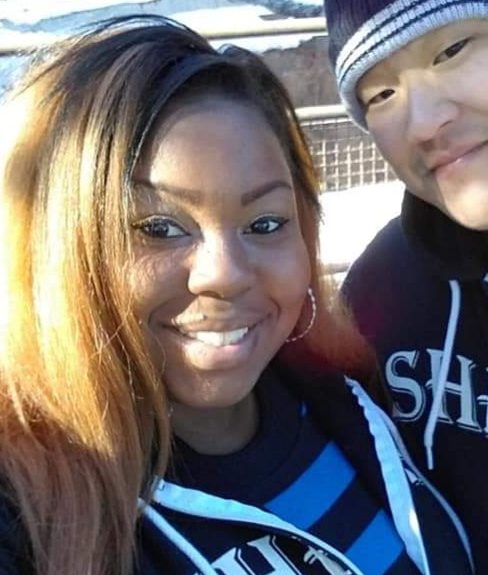 Shy Thomas


RECEPTIONIST
Shyra grew up in Southern California and has lived in over 10 states. She received her education and certification in Health Science at Everest University in Glendale CA. Currently she is working toward completing her degree in veterinary technician certification at PennFoster College. Shyra has worked for five years in animal hospitals wearing many hats as Kennel Technician, Assisting head Veterinarian and Client Care. Shy brings over 5 years' experience in various high-end dog spas and pet hotels. In addition to working as a receptionist. She enjoys the dental aspect of animal care which she hopes to transfer to dog dental care. Her hobbies include site seeing, traveling, hiking, photography,cosplaying in the animation events and activities. As a new team member, what she loves most is providing an amazing service to the organization and meeting wonderful new animal friends.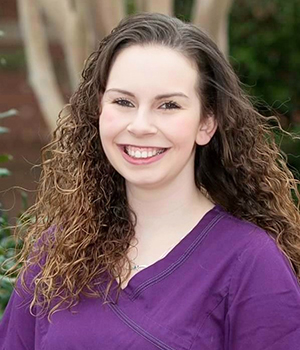 Kayla
RECEPTIONIST
Hello! My name is Kayla!! I was born and raised in Upstate, NY & moved to alamance country in 08′. Since a little girl, I've had a love for every and all living creature which has made me so passionate about what I do. I have been working with animal rescue's since 2012 and entered the veterinary field in 2014. My biggest passion in the field is working with senior pets and implementing a fear free experience for our patients. I have three dogs, a cat and some chickens at our home in Alamance county. In my free time I keep busy with my three son's & husband doing family activities. I am VERY excited to grow with our customers and patients here at Hill Creek!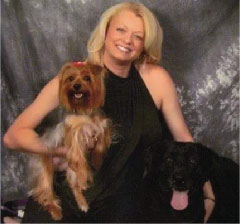 Sabrina Whitley
PET STYLIST (GROOMER)
I currently live in Pittsboro after moving from Williamsburg, VA in 2008. I joined the Hill Creek Team in 2016 with many years of experience working with animals. My creative side led me to pursue the art of grooming, which I have been doing now since moving to North Carolina. I have also recently received my certification in Pet CPR and First Aid. When I'm not pampering pets, I enjoy time on the lake with my husband and our two yorkies, Gidget & Kegan.