Medical Examinations
Annual Well Exam
This exam is done when the animal is thought to be generally healthy and helps us to identify a variety of things that might not be obvious such as new lumps which might be cancerous, skin infections, ear infections, heart murmurs, dental disease, external parasites, cataracts or other eye problems, unstable or arthritic joints, and weight loss or weight gain. Annual well exams are the cornerstone of our wellness and preventative care program.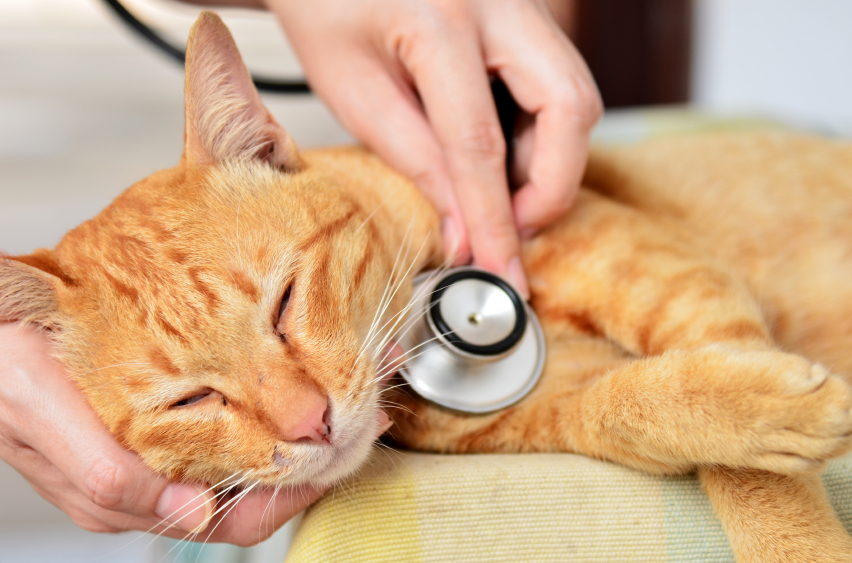 *Annual exams also form the basis for the doctor-patient-client relationship. This relationship is required for us to prescribe medications for your pet. Veterinarians are bound by law to assess the general health status of an animal before prescribing or dispensing prescription medications.
Sick Pet and Urgent/Emergency Evaluations
When your pet is injured or ill we recommend an examination as soon as possible. We do our best to accommodate emergencies and urgent care visits quickly to achieve the best possible outcome. If your pet's case requires more advanced care than we can offer we work closely with specialists in the area and can get your pet they care they need.
Medical Progress Exams
Sometimes pets have recurrent or ongoing conditions that require monitoring and evaluation. Medical progress exams are brief exams that focus on the condition at hand and give the doctor the opportunity to assess the progress of the patient and to formulate a plan with the client for ongoing care. These appointments are important to the successful outcome of the condition.
Laboratory Services
Reference Laboratory Testing
Lab testing is a very important tool in diagnosis of injury and disease. Hill Creek Vet Hospital utilizes several veterinary reference laboratories to assist in diagnosis of infectious, metabolic, endocrine, and neoplastic disease. Routine testing such as fecal flotation tests, heartworm antigen (or antibody) tests, and wellness blood panels are generally sent out as well. Reference laboratory testing can have a turnaround time of anywhere from 1 to 7 days pending on the test being run. A veterinarian or a team member will contact you with the results when they become available.
In-house Testing
Sometimes test results are needed more quickly than a reference laboratory can provide them and in those cases Hill Creek is happy to be able to offer in-house laboratory services for parasite detection, urinalyses, blood panels and blood cell counts. We also perform cytologic examinations for ear infections and skin infections as well as some tumors.
Imaging
CR Digital x-rays
Our digital radiography system provides fast high quality films that can be instantly portable for referral centers, record transfer, and off-site interpretation.
Dental Radiographs
Dental hygiene is an important part of your pet's health, because dental disease can be associated with other serious health problems. But how do you know if your pet has a healthy mouth? Let us examine your pet's teeth and gums to help determine if there are any dental issues you should know about.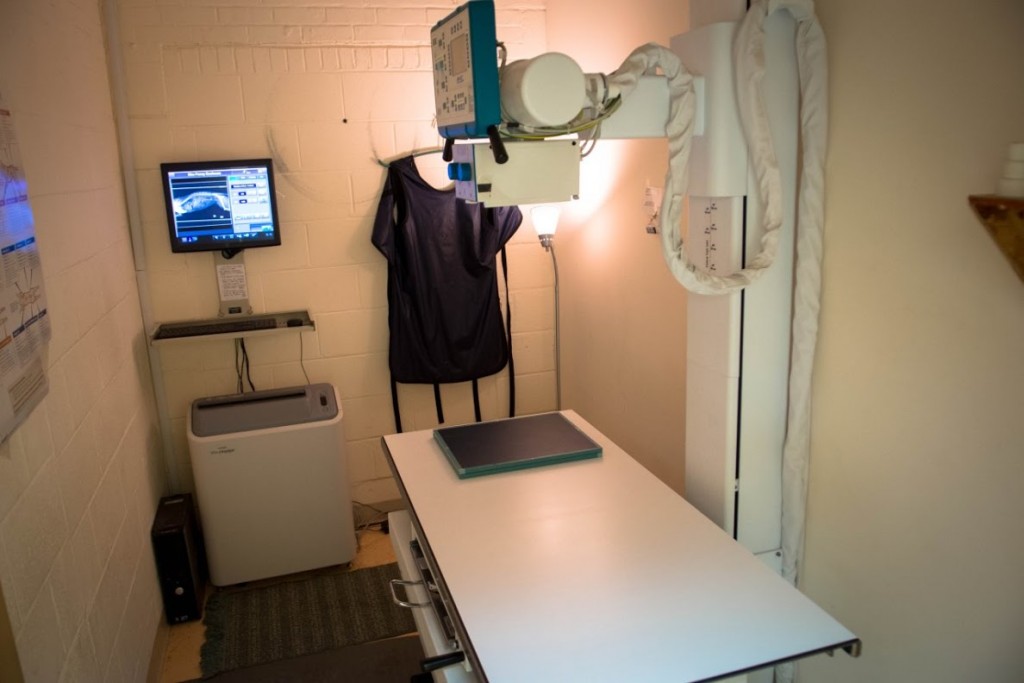 Ultrasound
Non-urgent ultrasound studies are currently being referred to Triangle Veterinary Referral Hospital. Urgent and emergency imaging is referred to any of our emergency referral centers.
Alternative Therapies
We are excited to offer acupuncture and Traditional Chinese Veterinary Medicine at Hill Creek. Dr. Lydia Scheidler is a certified veterinary acupuncturist and is happy to discuss how acupuncture or Chinese herbs might fit into your pet's medical management. We also offer Class IV cold laser therapy as an adjunct to treatment of a variety of musculoskeletal and soft tissue diseases.
Hospitalization
Whether your pet needs follow-up care after an emergency hospital visit or has been diagnosed with an illness by us, we provide hospitalization and some levels of critical care management in our hospital. We are equipped with a separate isolation room for infectious disease cases, and our doctors and veterinary technicians provide excellent nursing care, IV fluid management, nutritional support, and monitoring of hospitalized patients during normal business hours.
House Calls
Sometimes it's a better choice to visit you and your pet at home. For the convenience of our clients and their pets we offer housecall appointments for routine wellness visits, euthanasia, and some sick pet visits. There is an extra charge for this service.
Microchipping
Microchipping is one way to permanently identify your pet and increase the likelihood of a reunion with you should they become lost. We recommend this easy method of keeping your pet safe, and offer microchip implantation and registration as part of a regular appointment or as a limited service with a technician.